I'd decided to try and drive the triton up Mt Pinnibar while camping with the family at Geehi, 33km past Thredbo on the Apline Way. Geehi's a lovely spot, and I recommend it for camping!
I was going to attempt FreeDV on 40 and 20 before moving to SSB, but had neglected to factor in the limitations of having the family along for the ride! The kids did have a wonderful time, but by the time I'd done a 70cm S2S to Andrew VK1AD they were already starting to get restless! So a quick go on 40m and we had to corall the kids a little, and head back down the mountain.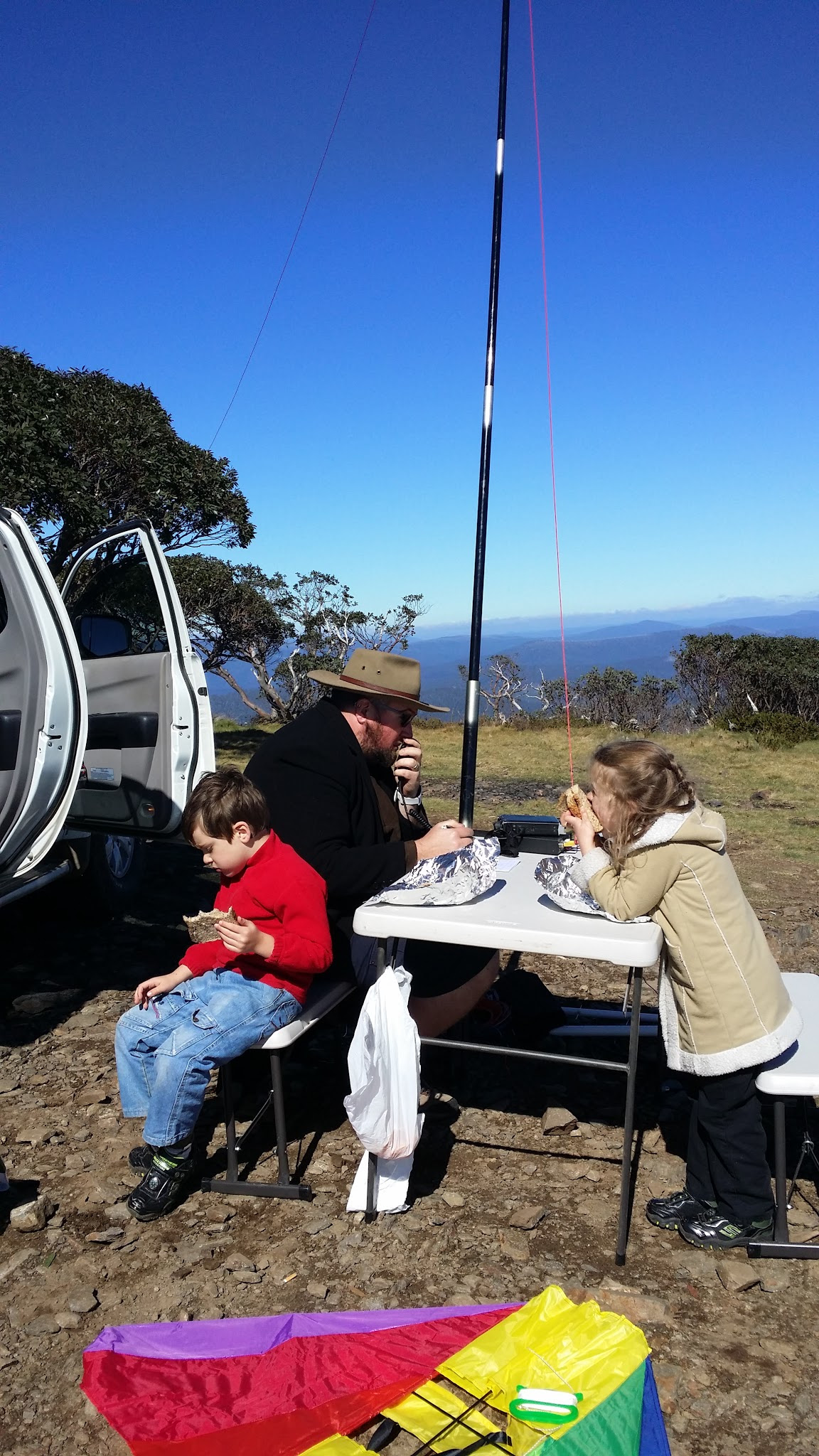 The drive up from the north side was quite easy, a stock 4x4 vehicle should have no difficulty in dry conditions, low range in my opinion is required for safety! In the wet, I think it would be a completely different story, there are long sections of quite steep clay base track, which would be super slippery.
I drove out via Mt Anderson and the Tom Groggin track, again quite easy. All in all a lovely day out!
comments powered by

Disqus