Another SOTA activation for me, having come out of a flu and some other health issues, thought I'd try for an easy one! Mt Stromlo is an easy walk from the carpark up to the summit, then on to the northern hump, so I took a chair this time too!
Before I left, I noticed the QSO count was at 999, so I asked on the VK1 SOTA list to see if anyone else wanted to grab it, Matt, VK1MA said that he didn't mind, as long as he was the 1000th QSO, and as he's the first activator of Mt Stromle, I thought I'd head out!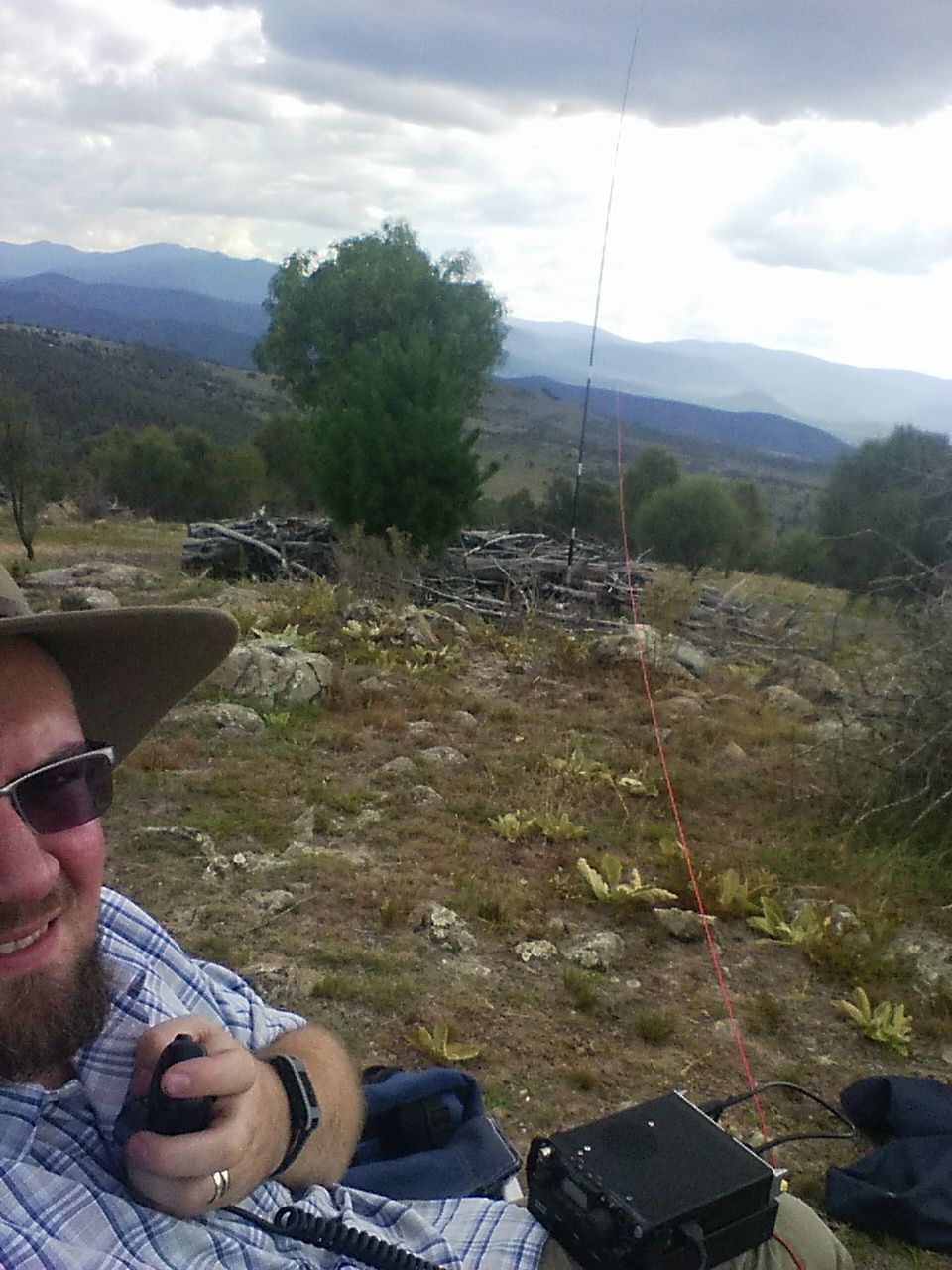 I'd organised with Matt to call him first on 2m FM, so I did that, and had a good chat to get the 1000th QSO! also got Andrew VK1NAM on 2m, and had a bit of trouble with Al, VK1RX, Which I think might have been my HT's battery deciding it wasn't going to give enough voltage on TX, tho I did switch to my 817 on 2m FM, and still no luck!
So to 40m, signals were a bit down until about 0500 UTC, and I only managed 11 QSOs for the summit, 1 on 20m, and none on 15.
I heard some voices come up on 20m, but I got no intelligence, and then they started some CW, I have a feeling it may have been VK3MCD/7 activating in Tasmania. Unfortunately I don't yet follow CW at all :( so some more incentive to learn!
Another activation point, and a pleasant afternoon out of the house!
comments powered by

Disqus