Now that I know a bit more about antennas and why using a dipole in a yagi isn't so good, I decided to build a new one, following the WA5VJB's designs found on his website.
Took me about an hour to stick it together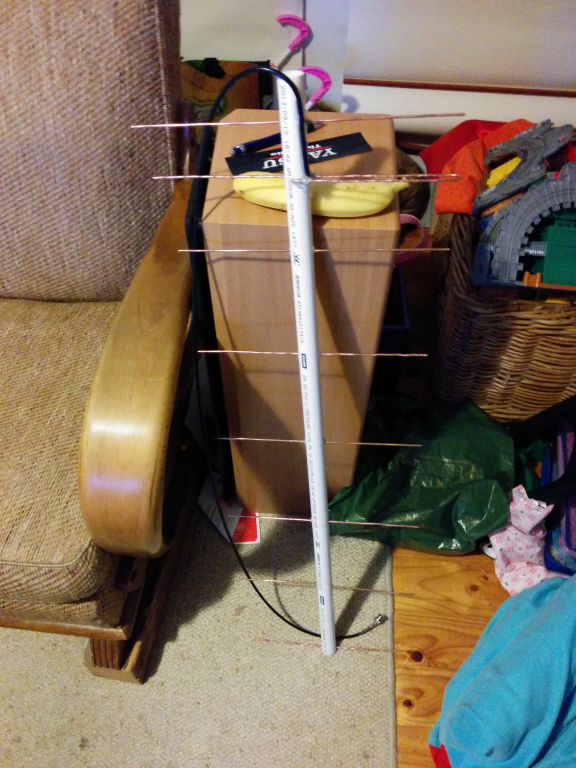 Unfortuantely, the SWR is a minimum at 2 bars of SWR on an FT817, at 443.5MHz, a bit off the design frequency of 432.2MHz where the FT-817 shows 8 bars :(
I'll have to have another crack at the folded dipole. I think I know what the problem is, I started folding the wire round a 1/2 inch former at the wrong spot.
comments powered by

Disqus