Well, after a week or so of experimentation, I've got a VOX circuit that works with my OzQRP MST2! In addition to the below VOX circuit, I put in isolation transformers and 40dB attenuators for the MST2's speaker out to my sound card's microphone input, and similarly for the revrse: sound card speaker out to MST2 microphone in.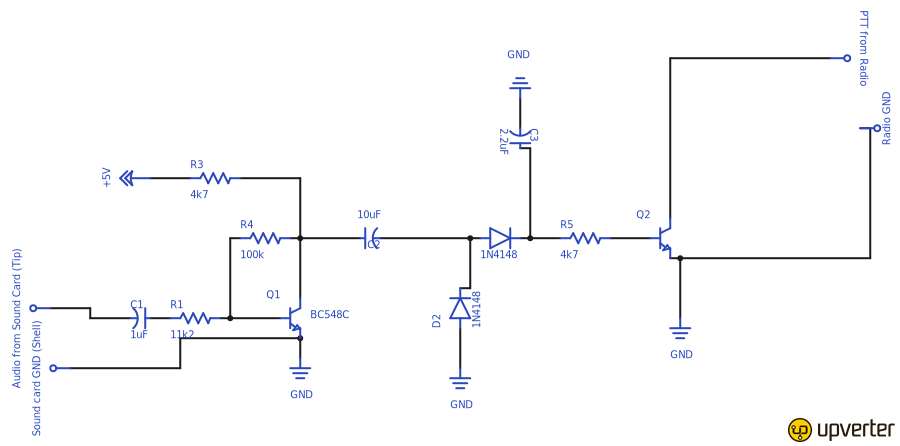 I had to adapt various circuits I found on the web, as they didn't exactly suit what I needed to do, But I've finally got there! Now I just need to make a contact with it! I'll try for some PSK contacts over the weekend, and finally attempt some FreeDV contacts too.
Here's what it looks like hooked up to the MST2 (but not to USB as I was packing up and thought I better take a snap or two!)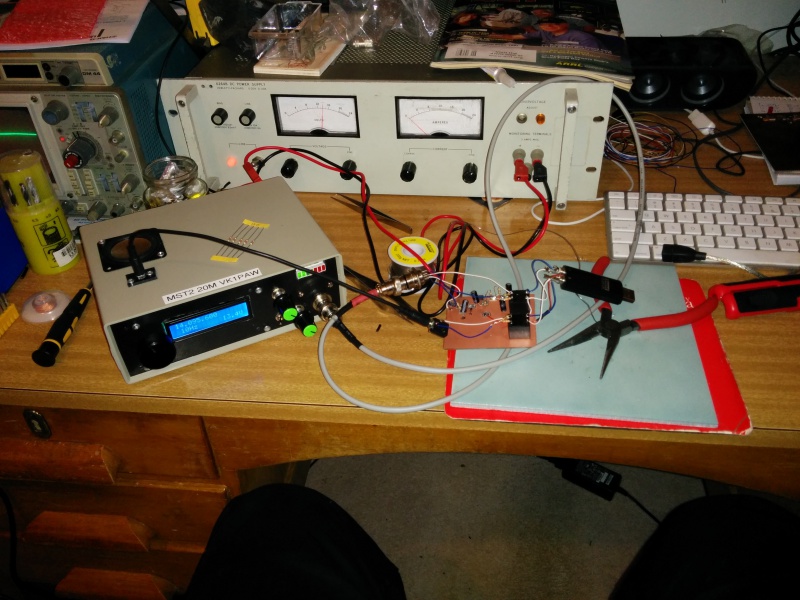 I'm using a 4 pin microphone socket on the soundcard end, with PTT and microphone level audio going to the MST2 via shielded 4 core audio cable and some 4 pin mic plugs. Next time I'll do that a bit differently, maybe soldering the sound card end directly in, instead of another plug and socket.
Here's a bit of a closer look at the electrically finished circuit.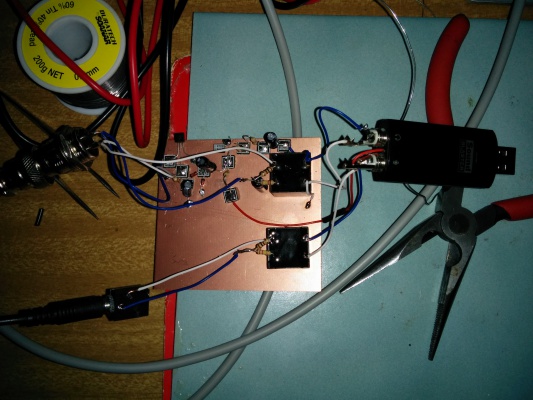 Next step, after getting some contacts will be to find a suitable box for it!
comments powered by

Disqus