I use an Ozito heatgun with a digital temperature gague, and a beat up Sunbeam Bakehouse breadmaker. I made a fibre-cement top with a hole for the heat gun to sit in, and one for chaff to exit! I've had this setup since December 2011, and it's been awesome, fresh roasted coffee all the time is a big plus!
I've also got a bathroom exhaust fan stuck in a bucket with salastic, below a drum sieve to cool the beans post roast.
I've yet to sort out the breadmaker properly, it still turns off if I try to do a second roast straight away. Need to work out how to pull it apart and short or remove the temperature sensor!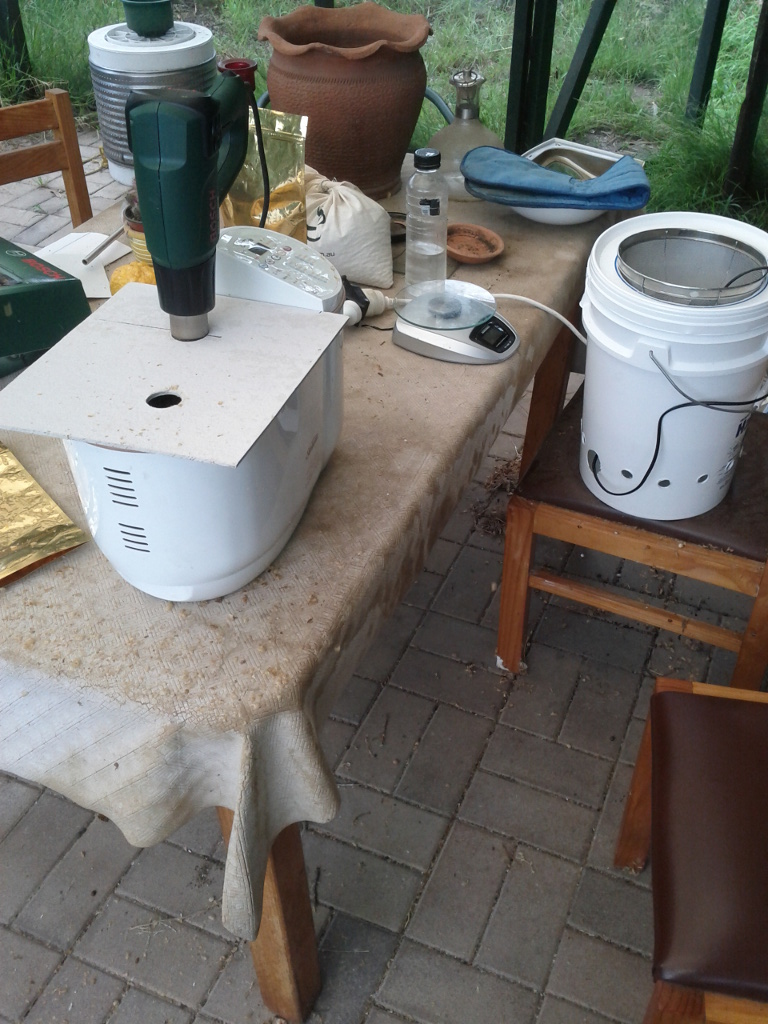 comments powered by

Disqus